Last year, I predicted
five specific elements for occurrence
in the 2016 calendar year. These included a huge HR war for PT talent, value based everything coming to bear, volume + value = wins, politics & advocacy mattering more than ever, and the entrepreneurial spirit finding new life in the millennial professionals of the physical therapy industry. I'm pleased to share that for 2016, I'm five for five. Let's see what I can do for this coming year
Healthcare has been in this sort of holding pattern due to the political climate of latter 2016. As such, what I expect to see in 2017 isn't so much radical changes (except for one specific area: technology); rather, I foresee an accentuation of what we've seen in 2016 to the point where the whispers of happenings become truly mainstream.
---
Here are Seven Predictions for 2017
1. Hybrid models and cross-discipline-collaboration will skyrocket.
Healthcare is changing because healthcare consumers are changing. People are tired of being victimized across health systems that don't seem to "care" about their well being, only their co-payment, insurance premium, and that they stay OUT of the system.
As such, innovative collaborations and hybrid systems have seen recent explosions of growth. Physical Therapy combined with Strength & Conditioning, Functional Fitness meets Primary Care Physical Therapy, and even, Telehealth meets concierge Home Health. The care delivered in these hybrids are done so as desired by the customer across the continuum of healthcare, NOT the silo-segmental approach as restricted by specialty and setting.
Hybrid models will also lead to highly diversified revenue streams, which means diversified service lines. It will also lead to cross-discipline-collaboration. I expect to see that "doctors" who have a growth mindset will be building strategic partnerships (as many have already begun to do). DDS, OD, DO, MD, DC, DPT, DNP, PhD… all those who realize that everyone needs to stop quibbling and start collaborating.
So, whether it is a hybrid-cash based or multi-disciplinary out of network all-in-one model, we can look forward to success being forged by those who understand growing the pie (rather than fighting for their slice), collaboration, and leveraging the synergistic skills we offer as healthcare providers through innovative models, outside of the normal silo-box of standard healthcare.
2. Technology is going to change everything.
For any and every industry, technology has always been a game changer. After all, as technology improves, the human body stays more or less the same. For 2017, there are going to be a LOT of technological improvements; leaps and bounds, is a better term.
Expect heavy technological integration into concierge health, virtual health (beyond telehealth), and population health management. After all, it's not the service of healthcare people are paying for, it's the result.
We go to a primary care physician for a prescription and/or referral — their being the general access points to the healthcare system is a dynamic that will very likely see change in 2017.
I expect that the mode of service, content, and delivery of expertise will quickly change as technology improves. Augmented reality and virtual reality will make movement assessments a mobile experience. Of course, there will always been the necessity of an in person visitation, evaluation, and treatment. Nevertheless, much of the patient encounter can and eventually will shift to a virtual platform.
How much will it shift? Only 2017 knows.
3.Value based pay is going to blossom.
Payment reform has been in the rumblings for years, now. Well, things are finally moving along. As mentioned above, much of the momentum for 2016 is continuing into 2017, due to the legislative breath holding that occurred during the political happenings of the year.
Overall, no one really knows what value based pay will ultimately look like. However, I feel confident to say that outcomes, presented as value will be a definite battleground. As a result, companies will begin to re-examine how they compensate their employees. Since they (the companies) aren't getting paid simply for doing a service, but rather doing a service well; it is natural for businesses to shift operational and financial risk upon employees by paying them for the value they add.
For 2017, experience won't matter as much as excellence matters. Obviously, experience and excellence are not mutually dependent variables; they don't always come hand in hand. A long standing clinic doesn't necessarily provide better care and superior outcomes than a startup clinic.
Value based pay will separate the good from the greats. What is will likely do, at first, is not penalize mediocrity. Rather, we will likely see an initial bonus to those who are truly excellence. Then, as the standard is made, sub-standard care will be phased out financially with decreasing tiers of payment.
I feel this will happen both at the enterprise level as well as the employee level. In fact, I've had many conversations of clinic owners wanting to shift their employees to a value based compensation model; and, I've heard of many new grad candidates who are weaving this into their salary negotiations or have already had this embedded by the owners at present.
4. SNF pre-implosion will be mirrored by a heavy home health pivot.
As if this isn't already happening. I feel it is more or less universally accepted that over billing, up-coding, and, widespread over utilization of resources have been the root causes of the financial quandary that is the modern healthcare system.
As such, we can expect the stream of patients, flowing down the acuity of care to directly channel away from SNFs and directly into Home Health (aka. the "new" acute care). This will likely happen for more reasons than the effects of value based pay & payment reform. I expect that a cultural shift will occur as baby boomers typically don't like the idea of "nursing" anything. Therefore, the option of getting a similar level of care in the comfort of ones home will become increasingly appealing and most definitely in demand.
If you have any doubts, look only to the sheer number of home health job opportunities that have sprung up in the last two years. It's unprecedented in both volume as well as how much home health agencies are willing to pay physical therapists and physical therapy assistants in this segment of healthcare.
5. Partnerships, conglomerates, and alliances… Oh My!
Again, continuing from 2016: volume matters. Now, as much as high volume has become stereotypically synonymous with "mill style" or "low quality, high volume" practice models within the physical therapy profession; in this case, volume really means size of service. Size matters as it pertains to the negotiations table.
A small practice can approach the negotiations table with any given payer — and, that's great. However, when the payer asks that they take care of 300,000 beneficiaries tomorrow, a single small business clinic is not likely to be able to fill that demand. However, a network, an alliance, a conglomerate, and/or a organizational partnership will be able to present their strength of size while maintaining executive control over their own respective business units.
The result: the combined entity lands the deal while being able to carry other their responsibilities in an autonomous fashion, given the minimal qualifiers having been met as a whole.
6. Media will become a universal core competency.
Just as keyboard typing and EMR documentation are core competencies within healthcare, companies will soon realize that demonstrating a meaningful, engaging, and authentic connection to our audience via digital media will be just as important.
While efficient user fluency of EMR interfaces is an internal facing competency, not much matter if you can't get patients to COME TO YOU for service.
People, more than ever before, spend their time interacting via a screens rather than interacting via handshakes. Pretty soon, this will move to wearables, augmented reality, virtual reality, and beyond. On such platforms, media will always exist and will continue to serve as the next evolution of what once was considered a revolutionary communications approach in Morse Code — ultimately, the original text based digital media.
Companies that recognize this now will search within themselves to fulfill this competency. They realize that media means connectivity and connectivity means relevance.
Those that do not have the economy of scale to afford developing this competency will likely find outsources solutions. Those that ignore it, will not remain as solvent companies in the months to come.
7. Public relations and grass root movements will be huge.
If we've learned anything regarding how social media can affect public awareness, it's that it flipping works and works very well when done correctly.
How does this affect physical therapy & healthcare? One word: Advocacy.
It is no longer good enough that healthcare professionals rely on someone other than themselves to advocate for themselves as well as for the benefit of the public they serve. It will also not serve best should entities of advocacy flounder alone. Advocacy is a two way street; everyone needs to go in the same direction.
This will require national organizations to vigorously approach avenues of connection; engaging with their audience, constituents, and members in a fashion that is appreciated as authentic, consistent, and transparent.
This may require some outside help; more likely than not, it'll require brand champions and super-members to step up to the plate to inspire everyone to do more.
The need to expressly shift public relations to a grass roots element will also require one very important channel that physical therapist have yet to fully engage: K-12 schools.
Just as dentists realized that years ago, should they demonstrate their value to children in the learning stages of primary and secondary school; they would be able to educate an entire generation to propagate the value of dental care.
Physical Therapists have been getting a lot more exposure in mainstream media and entertainment as of late. This increased public presence is good for everyone. However, we need to take this visibility to the next level by being part of the formative years of consumers as well as engaging them where they are. This may mean spending some money to host a booth in the local health fair; this may mean free clinic hours, charity events, hosting Q&As for senior communities, or volunteering for youth sports. Whatever the case is, Physical Therapists NEED to become VISIBLE in the public eye.
Public Relations is a delicate dance of presenting the best foot forward, early "ownage" of mistakes, and demonstrating consistent goodwill for the public's well being. Essentially, motivating grass roots audiences to action through the presentation of socially responsible initiatives, paired with actionable legislative steps to be taken as both citizens as consumers.
---
Final Thoughts:
I predict that 2017 will be an amped up version of 2016, with technology being both the secret sauce and the wildcard. 2017 will need to tackle the management of talent resources, extraordinary amounts of healthcare service demand, and practicing in a manner that is responsible, efficient, and financially resourceful for all stakeholders in play.
It will be a year where perception becomes more than reality; it becomes ultra-reality, as digital mediums become the overwhelming norm of the human experience, and that for physical therapists in particular — we will need to re-double our efforts on not only meeting our audiences where they are at… we must also empower them to engage their own health in a manner that beholds health as one's greatest resource and asset.
---
OH! P-to-the-S: I anticipate the student, fresh professional, and millennial mindset (attitude, not age) — to completely revive the energy and the positivity within the cultural makeup of the physical therapy profession at large.
---
I hope you enjoyed this year end tradition of New Years predictions. Do you have any predictions? I'd love to hear about them!
Until Next Time,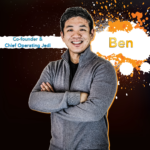 Want an approach that enhances your existing evaluation and treatment? No commercial model gives you THE answer. You need an approach that blends the modern with the old school. Live cases, webinars, lectures, Q&A, hundreds of techniques and more! Check out
Modern Manual Therapy!
Keeping it Eclectic...