1. Marketing.
When we were at #PPS2016, many private practice owners admitted to having a terrible early 2000s website… or none at all. The apparent "norm" right now is that 50% of clinics have a relevant website; sadly, most of those sites are informational, out of date, and truly disengaging.
Why is the marketing discussion beginning with websites? For this reason alone: A company's website is the only digital footprint they have 100% control over. Many businesses rely upon social media, ads, or other outlets. Still, those are platforms owned by other companies. Should companies go under… say, should Facebook fold overnight, many businesses would lose the majority of their customers — just like that.
Beyond this, so very many physical therapy businesses have little regular content creation, do not advertise, rely upon word of mouth (to which, digital media is the new word of mouth), and do little more than water the fickle referral source — rather than building a brand for long term lead generation strategies.
Marketing is creating demand. Branding. Positioning. Pricing. Promotion. And, Product features. These are all dimensions of the consummate marketing strategy.
Sadly, what we are finding is that there are a lot of sales behaviors going on… to get more people through the door. Little is being done to build the brand of a practice or even the brand of the Physical Therapist.
2. Public Relations.
Commonly found in the culture of physical therapy is a 9-5 "off the clock" mindset; days are for work, nights and weekends are for me. We tend to be quiet professionals — a feeling a weirdness comes across us if we are to promote what we do… as if it was the world's greatest thing ever.
Here's the thing: Only 8% of people who need musculoskeletal (MSK) care go to see their Physical Therapist. To the 92% who don't know us or don't even know about us, what we can do for them *IS* the greatest thing ever.
Quick Story: I was once volunteered to participate in a local YMCA health fair. I was given no preparation time and arrived with to a rotting, fold out picnic table (no table cloth, handouts, trifolds, or posters available to me)… and, myself dressed in scrubs & a lab coat that said, "Ben Fung, PT, DPT, Doctor of Physical Therapy."

My "booth" was listed as a "Spine Health Screening." Of course, this quickly turned into many other conversations including shoulder, hand, hips, knees, and balance questions. The health fair was organized in a way where the gym where the fair was being held was open to 50 YMCA people at a time for 30 minute blocks. They were free to roam the booths then leave when ready.

The funny thing was this: The most basic physical therapy discussions on pain and movement caused my rotting table "booth" to be the most popular in the gym for 4 hours straight. Of the 50 people on average in the gym, I'd have a crowd of 20-30 for each round.

Why? Because, our most basic physical therapy content and knowledge base IS mind-blowingly-the-world's-greatest-thing-ever to the general public as soooo many of them suffer from MSK concerns.
The lesson: Physical Therapists need to be actively present in our communities.
If we don't have community presence, we will have no community representation. If we are not well represented, then we will have little to no community engagement. We need to get out there! If TENS sales representatives, acupressurists, chiropractors, and supplement companies jump at every local fair and every open kiosk in the local malls, we need to do the same and then some due to the amount of value and positive impact we can bring!
Without presence, we have no relevance.
3. Sales.
Sales is considered by most as a subset of the general business discipline of marketing. Personally, I see sales as a customer centered conversation on presenting solutions for their needs. The irony is this: We, as clinicians, are excellent sales people — sadly, we suck at selling for ourselves.
My favorite example is the McKenzie Method (MDT):
"So… your back hurts when you bend backwards? Hmmm… Would you mind doing that ten times in a row?"
I mean, it's comical when we think about it. Still, we are so very skilled at selling patients on courses of care that go against self preserving instincts to avoid pain, avoid discomfort, and to proactively own one's state of health. That, is what we do!
And yet, we are terrible at communicating our own value from years of having a subservient culture, 9-5 mindset… and, even the feeling odd/guilty/wrong to ask for more. Even as reimbursement shrinks, we further put ourselves to shame, to even broach the topic of cash pay or out of pocket wellness programs.
We have GOT to stop this way of thinking. Rather, we need to recognize within ourselves that sales is presenting a solution & removing the "Nos" so that people can get to "Yes."
For those of you who have been in the profession for many years, all your life's work is VALUABLE. For those of you who are graduating with hundreds of thousands of dollars of student loans, your training, your education, your degree, and your chosen path is VALUABLE. We need to stand confidently in that value.
We never see top brands such as Apple or Disney, waver on their price points no matter what the market is doing. Why? Because, they stand strong in the value they ring. Physical Therapists need to do just that.
---
Some Closing ThoughtsOver the last few years, the team at UpDoc Media has given many talks — virtual, conference, and event based — on the business of physical therapy and the innovative mindset we must adopt for ourselves as PTs should we come out on top of the coming times of healthcare disruption.
If you are recognizing some opportunities to optimize your business or elevate your organization's (classroom, company, or association) culture. Please let us know! There is so much opportunity for growth.
Until Next Time,
-Ben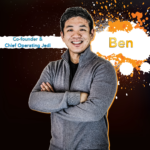 Ben Fung, DPT, MBA
Co-Founder, COO, UpDoc Media
ben@updocmedia.com
C:
470-BEN-FUNG
Want an approach that enhances your existing evaluation and treatment? No commercial model gives you THE answer. You need an approach that blends the modern with the old school. Live cases, webinars, lectures, Q&A, hundreds of techniques and more! Check out
Modern Manual Therapy!
Keeping it Eclectic...